In the Cellar with George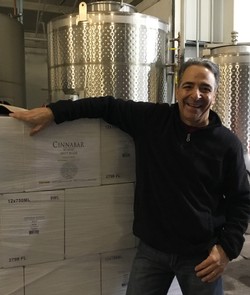 Welcome to In the Cellar with George, a blog in which Cinnabar Winemaker George Troquato shares his insights on wine, wine making, viticulture, and more.
One could say that farming is in George's blood. He began helping his father at Troquato Vineyards in 1985 after graduating Cal Poly with a degree in crop science, before gaining experience working in the cellar and later in the Beaujolais region of France. He has a profound understanding of winemaking—from the vineyard to the glass.
Read more about George's winemaking philosophy.
April 10, 2018 |
George Troquato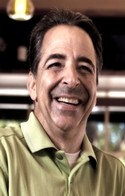 Header (optional)
Do you ever wonder why winemakers produce blends? We do it to create wines with added depth, character, flavors, and nuances. Historically, American wines were mainly single varietal. People at that time believed that a wine made from say 100 percent Cabernet Sauvignon was "better quality" and that blending was done to correct "flaws"; whereas, in the Old World, blends are common and have been for decades. For example, Bordeaux, Rioja and Cianti wines are all blends governed by region.
The U.S. wine industry has long since changed its conventional thinking, today creating some of the world's best non-conventional blends. I enjoy creating blends, because I believe that the sum of the parts is greater than its whole. People often tell me that they like blends because the wines seem more complex. In general this is true. Cabernet Sauvignon can be rather tannic, so adding Merlot provides suppleness mid-mouth. Blending Cabernet Franc with Cabernet Sauvignon provides aromas, spice, and structure. Adding Syrah to Cabernet Sauvignon gives a wine more volume and mouthfeel. The synergy between varietals can transform a wine. This is especially true when it comes to blending Petite Sirah into Zinfandel. This blend is a match made in Heaven: Zinfandel provides red fruit character while Petite Sirah imparts black fruit and tannin, elevating the fruit mid-mouth, and giving the wine richness and structure.
Cheers!