In the Cellar with George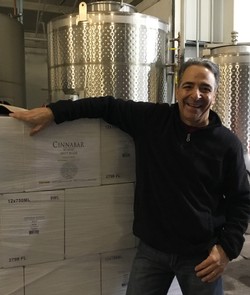 Welcome to In the Cellar with George, a blog in which Cinnabar Winemaker George Troquato shares his insights on wine, wine making, viticulture, and more.
One could say that farming is in George's blood. He began helping his father at Troquato Vineyards in 1985 after graduating Cal Poly with a degree in crop science, before gaining experience working in the cellar and later in the Beaujolais region of France. He has a profound understanding of winemaking—from the vineyard to the glass.
Read more about George's winemaking philosophy.
August 7, 2017 |
George Troquato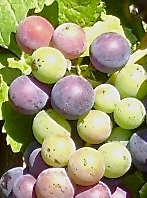 August is an exciting time in the vineyard: berries have reached full size by mid-month, and will then undergo "verasion," when the yellow-green color develops in white grapes or the darker purple color develops in red grapes. Once verasion is 90 percent complete, we do a "green drop," where we remove under-ripe clusters, allowing the vine to put more resources into fewer grapes, thus producing more concentrated flavors. With careful irrigation and management of the canopy from June through August, we facilitate the growth of very high quality fruit that requires only a touch of magic in the cellar to produce the most enchanting wines.
Cheers,
George Troquato, Winemaker