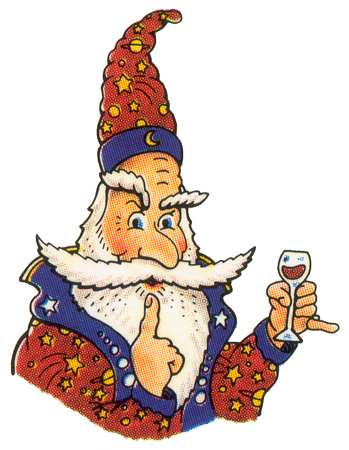 Saturday, July 28
12:00 - 3:00pm
Join us at a beautiful private estate in Saratoga for a day of delicious food, wine, and live music!
Enjoy BBQ and Paella from Paella Bliss, and the catchy tunes of Mary Ellen Duell.
Winemaker George Troquato will host a barrel tasting and introduce a special edition 2016 Mercury Rising!
Tickets:
$85 per person
$75 for AWS Members (log in to your acount to get your discount online)
A commemorative gift included, as well as complimentary wine and barrel tasting.
Adults only please.
Address:
Mission Hills
18588 Woodbank Way
Saratoga, CA 95070
Cinnabar Winery Celebrates 35 Years of Winemaking
Meet the Wizards Behind the Brand
When locals think of Cinnabar Winery, they may recall the early days when founder Tom Mudd broke ground in 1983, planting 22 acres of Cabernet Sauvignon, and Chardonnay in the Santa Cruz Mountains above the historic town of Saratoga. Thirty-five years later, Cinnabar Winery is still producing excellent wines from local appellation grapes and is excited to celebrate its rich history at its 35th Anniversary Party.
Longtime fans of Cinnabar may remember an elf and later a wizard character that were central to the brand. Inspired by Mudd's background as a scientist, he built Cinnabar with reverence for winemaking as a form of modern-day alchemy—blending science with a touch of nature's magic. The Anniversary Party will be a tribute to old Cinnabar characters and stories, and a celebration of the brand's continued love for alchemy and winemaking.
Guests will have an opportunity to engage with some of the most important people behind Cinnabar's brand, including Winemaker George Troquato and Cellar Master Alejandro Aldama. Troquato began working at Cinnabar in 1990 and Aldama was first hired by Mudd to work the vineyards at age 18. Together they have continued Mudd's vision of making stellar wines, and are known and loved as Cinnabar's "Alchemists."
The Mudd family will also be attending the party. Mudd's wife at the time, Melissa Frank, helped to build Cinnabar from the ground up. She could be found in the vineyards pruning grape vines while pregnant with their daughter Karina, and later in the cellar topping up barrels while pregnant with their son Jack. Karina and Jack grew up with the winery as their much-loved playground. Three decades later, Karina took the helm and has been the CEO of the business for the past two years. The Mudd family is delighted to commemorate Tom's legacy and show their appreciation to Cinnabar's customers, wine club members, and business partners from the past 35 years.