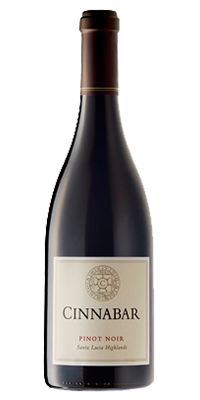 2014 Pinot Noir, Santa Lucia Highlands, Monterey County
The Taste
With an aromatic bouquet of ripe strawberries and pomegranate, this wine flaunts floral notes and hints of freshly cut herbs. Flavors of dark red fruit dominate the palate, with subtle accents of citrus blossom, vanilla, and hazelnut.
Beautifully textured with balanced acidity and velvety tannins, this cool climate Pinot Noir boasts a long and graceful finish.

The Science

Alcohol
14.2%

pH
3.5

Acidity
0.7mg/100ml

Varietal Content
100% Pinot Noir

Vineyards
Tondre Grapefield

Stats
225 cases produced
Harvested Sept. 22, 2014
Released Feb. 2016
Consume: 5-7 years

The Magic

Hand harvested September 22, 2014 in the morning cool
Aged 11 months in small French oak barrels (45% new)
The Alchemists
George Troquato, Winemaker
Alejandro Aldama, Cellar Master
The Grape

Tondre Grapefield was developed in 1997 at 200 feet above sea level near the heart of the Santa Lucia Highlands. Overlooking the Salinas River, the vineyards consist of varied terrain that generally slopes to the southeast in soils consisting of decomposed granite, gravel and sandy loam. Grapes were selected from a 12-acre block planted in 2008 with Pinot Noir clones 777 and Pommard 4. The Tondre family maintains ideal vine balance with conservative winter pruning that leads to small crops of intensely flavored fruit.
The Land

The deep, frigid waters of Monterey Bay provide the dynamics for generating a mild climate in much of Monterey County that gradually warms with increased distance from the coast. Driven by stiff winds, cold air masses above the bay move inland each afternoon to begin an overnight cooling cycle that lasts until mid-morning. Grapes fully ripen under extended periods of sunlight, but they retain optimum acidity with the help of low overnight temperatures and intermittent patterns of morning fog.
Just a few miles downwind from the bay, the east-facing Santa Lucia Highlands is an elevated wine region that was planted with grapes by Franciscan missionaries in the 1790s, but not declared an official AVA until 1991. Most vineyards are located on a narrow strip of steep-sloping geological benches that is approximately eighteen miles long by one mile wide. The region is known for producing feminine-style Pinot Noirs with classic dark tones, thus explaining its dominance (46%) as the most widely planted grape.
The Season
In early 2014, most California winemakers fretted over the possibility of a third consecutive drought year, but ultimately celebrated an outstanding vintage. January brought dry, seasonable temperatures and February saw one storm but the relief was short-lived. Budbreak in March was up to three weeks early while a cool April throttled growth. Bloom in May and berry set in June were favorable as conditions remained warm, clear, and accelerated. Veraison, the onset of ripening, occurred in mid-July; early August was quite warm, but a return to cooler temperatures slowed development and allowed the formation of deep colors and flavors. The early harvest had average-sized yields, but the consistent weather produced stellar wines despite the drought.