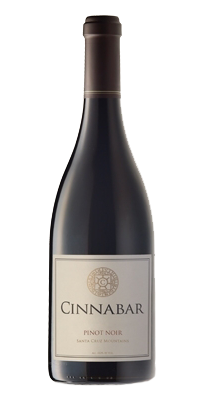 2014 Pinot Noir, Santa Cruz Mountains
The Taste
Pomegranate, Rose Petal, Black Pepper
The Science

Alcohol
14.2%

pH
3.53

Acidity
0.57g/100ml

Varietal Content
100% Pinot Noir

Vineyards
Lester Family Vineyards
Saveria Vineyards

Stats
730 cases produced
Harvested Sept. 5-12, 2014
Released May 2016
Age 5-7 years
The Magic

Three days of cold soaking
10 days of open-top fermentation in stainless steel tank
Cap was punched down by hand 2 to 3 times daily
Aged 11 months in small French oak barrels (40% new)
The Alchemists
George Troquato, Winemaker
Alejandro Aldama, Cellar Master
The Grape

This Pinot Noir clone is Dijon-115, a higher-yielding clone that gives off spicy aromas, especially when whole clusters are used during fermentation. It produces complex and powerful wines—not as deep in color as other clones, but with longer aging potential.
The Land

Lester Family Vineyard and Saveria Vineyard lie along the western slope of the Santa Cruz Mountains near the town of Corralitos. This region benefits from coastal conditions of mild days and cool breezes from Monterey Bay. At 400 feet above sea level, the black, fertile, sandy-loam soils are perfect for producing Pinot Noir grapes with favorable skin-to-juice ratios and concentrated flavors.
The Season
2014 marked the 3rd year of drought in California but ultimately celebrated a strong vintage. Cooler temperatures in late summer slowed development and allowed the formation of deep colors and flavors in the fruit.