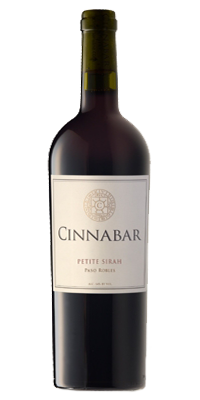 2014 Petite Sirah, Templeton Gap, Paso Robles
The Taste
This wine will enchant you with its rich purple hue and sultry nose of cassis, hibiscus, and vanilla bean. These aromas are intertwined with savory notes of black peppercorn and licorice, and a rich mouthfeel that leads to a long, lingering finish.
The Science

Alcohol
14.2%

pH
3.72

Acidity
0.59mg/100ml

Varietal Content
95% Petite Sirah
5 % Zinfandel

Vineyards
Sunset Ridge Vineyard

Stats
175 cases produced
Harvested Oct. 1, 2014
Released Oct. 2016
Consume: 3 -5 years
The Magic

Hand harvested October 1, 2014 in the morning cool
Aged for 16 months in American oak barrels (42% new)
The Alchemists
George Troquato, Winemaker
Alejandro Aldama, Cellar Master
The Grape

Sunset Ridge Vineyard is a small, family-owned property devoted exclusively to Petite Sirah. Planted circa 2001 on 110R rootstock and later trained to bilateral trellising, the vines are hand pruned, hand harvested and farmed with sustainable practices including permanent cover crops and beneficial insects that prey on undesirable pests.
The Land

The heart of the Paso Robles region lies 25 miles inland from the coast with mild conditions in winter, spring and fall. Summers are mostly hot and dry, but a break in the coastal range called the "Templeton Gap" allows a marine layer to move inland late in the day, lowering temperatures and providing the cool evenings and nights that promote well-balanced grape acidity.
The Templeton Gap District of Paso Robles is best known for the pass in the coastal range that bears its name. The region features warm sunny days, an overnight cooling cycle that starts in the afternoon, and heavy clay soils with significant concentrations of limestone. The combined effect of exposure, climate and soil thoroughly ripens fruit and encourages the formation of desired grape acidity in the finished wines.
The Season
In early 2014, most California winemakers fretted over the possibility of a third consecutive drought year, but ultimately celebrated an outstanding vintage. January brought dry, seasonable temperatures and February saw one storm but the relief was short-lived. Budbreak in March was up to three weeks early while a cool April throttled growth. Bloom in May and berry set in June were favorable as conditions remained warm, clear, and accelerated. Veraison, the onset of ripening, occurred in mid-July; early August was quite warm, but a return to cooler temperatures slowed development and allowed the formation of deep colors and flavors. The early harvest had average-sized yields, but the consistent weather produced stellar wines despite the drought.
Exclusive to AWS Club Members Only